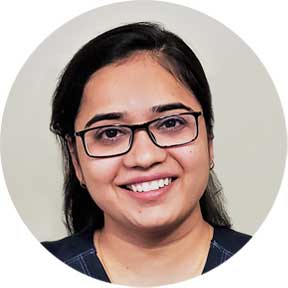 Dr. Kinjal Vagheshwari
General Dentist
Dr. Vagheshwari's passion for dentistry is seen through the quality of care she provides her patients, understanding their needs and providing sympathetic and kind dental care.
Outside of her professional life, Dr. Vagheshwari enjoys reading, swimming, and spending time relaxing with family and friends.
Dr. Vagheshwari is looking forward to serving the Crowsnest community and meeting you and your families very soon.