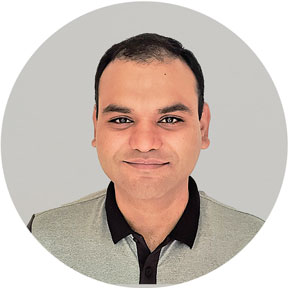 Dr. Jaiminkumar Patel
General Dentist
Dr. Jaiminkumar Patel graduated from dental school in 2012. Following his graduation, Dr. Patel has worked closely with oral surgeons, periodontists and prosthodontists in cases involving complex surgical procedures, and various dental implant procedures.
Dr. Patel enjoys getting to know his patients and their oral health. He excels at communicating and educating his patients on their dental needs. He is fluent in English, Hindi, and Gujarati.
Outside of work, Dr. Patel enjoys playing cricket, hiking, and exploring the outdoors.
Dr. Patel is looking forward to serving the Crowsnest community and meeting you and your families very soon!